! -- Date: 1/30/95 -- >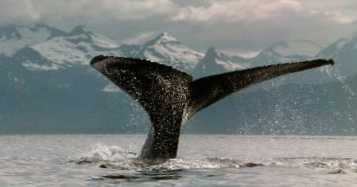 Adventure Science
With an eager eye fixed upon the integration of scientific world views and society beyond acedemia, and propelled by prospects of innovative, interactive education, here is a burgeoning list to inspire: science in extreme environments, science in the snowfield, science that's done cheap and well, science that's exhilarating, science that's shocking, science that's cute.
---
Extant Adventures
Sound Experience is a non-profit organization based in Seattle that supports ecological education about Puget Sound aboard the wooden, gaff-rigged schooner, Adventuress. More info imminently...
GLOBAL ON-LINE ADVENTURE LEARNING SITE (GOALS) [tm] These folks are strumming some resonant chords with me! I don't know them yet, but I like their *GOAL* --> "to intrigue you with adventures and the sciences, as well as the technologies and the underlying laws of nature that make them possible."
Athena A project to develop curricular and resource material using geophysical and other data sets acquired via Internet.
Arctic Adventours, Inc. Arctic Adventours is a Norwegian company which specializes in creating exciting expeditions and explorations in the Arctic area, including Northern Norway, Jan Mayen, Spitzbergen (Svalbard), Franz Josefs Land and Siberia. A central part of almost all our expeditions, is our yacht Arctic Explorer, which is used to bring us to spots which are difficult to access by other means of transportation.
The Sea Education Association (SEA) brings undergraduates, able bodied sea folk, and oceanography teachers together aboard schooners sailing out of Woods Hole, Massachusetts. They offer semester-length programs to undergraduates of all majors, as well as shorter programs to K-12 teachers and to high school students.
---